Frequently asked Questions (Q&A)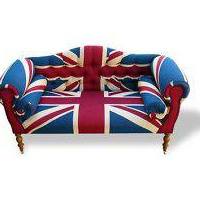 Q What can I order?
A Any items can be ordered ranging from household items,white goods,sofas,outdoor furniture we ship most items so just ask us and we will provide a quote.
---
Q How do I pay for my Delivery?
A. We accept cash,cheque in Euros and are happy to work on a payment on delivery basis. For removals, we require a deposit of 50% to secure the team and the vehicle/s.
---
Q Will you deliver direct to my house?
A Yes, we provide a door to door service.
---
Q How much will it cost to deliver my items to France?
A Prices depend on your location in France and the size and weight of the item/s to be transported.
---
Q Where do my goods get delivered to in the UK ?
A We have a secure UK depot based in Dorset for you to have your UK purchases delivered to. This is a dedicated depot not a friend or relatives property so it is a professional service with manned staff Monday to Friday from 9am to 5pm. So no chance of your goods being returned as they cannot be signed for
---
Q Do you deliver food items?
A No we are not covered to transport food items or chilled goods.
---
Q Can we transport Paint,Stains,varnishes and solvents?
A Yes our price is 1€ per litre from a collection point minimum order 20 litres. A handling charge of 7 euros is applicable.
---
Q Do you collect items in the UK too?
A Yes we can collect goods from locations all over the UK and deliver them to France. We also collect items from France for delivery to the UK. We transport single, multiple and full loads.
---